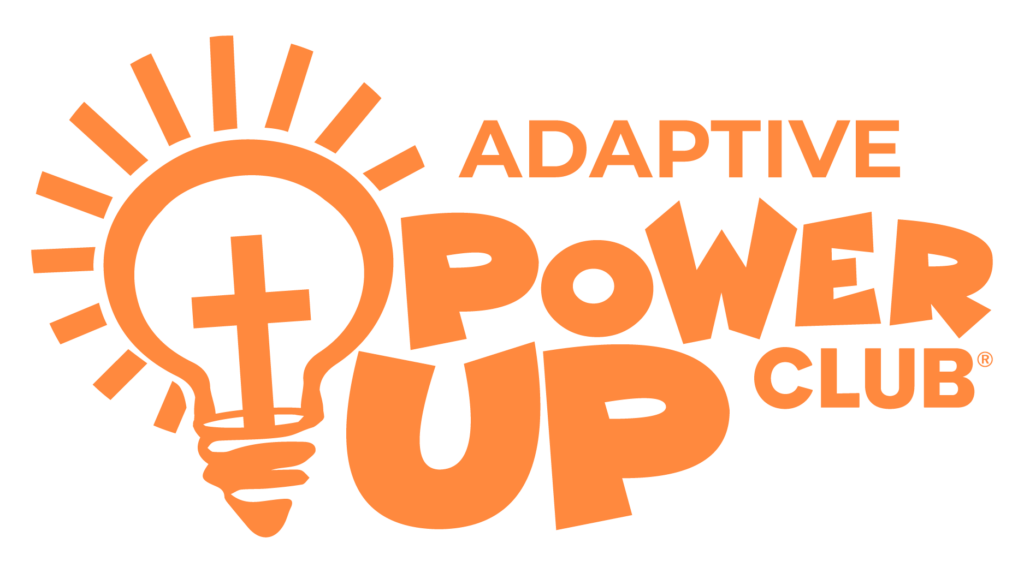 Coming July 2023!
Power Up Clubs will be held July 17th – 20th, 2023 : This club will be at 6:45 indoors!
---
ADAPTIVE CLUB FAQs
What is a Power Up Club?
Power Up Clubs are similar to vacation bible school. Clubs will be taking place in the front yards of homes all over Jacksonville. This specially designed club will be keeping things cool indoors at Christian Family Chapel. The Power Up team, consisting of adults and teens, will run a fun 75-min. program for children of all abilities. Parents and kids will be all in one big room. Parents will have an opportunity to connect with other parents while watching their children get to enjoy the Power Up Club.
Who should attend?
Children with special needs, their families (including siblings), and friends are all welcome!
Who is hosting the adaptive club?
Special families, Super Kids volunteers (Christian Family Chapel's Special Needs Ministry), which include some pediatric therapists, will be hosting and helping.
What happens during a Power Up Club?
Lots of FUN! Music, games, skits, snacks, stories, laughter and sensory driven play. This specially designed club is tailored to accommodate a variety of special needs. We will have a Stimulation Free Zone available, accessible restroom options, plenty of helping hands and all in a cool, air conditioned space.
A Power Up Club is FREE!
Parents are encouraged to contact us before hand so we know how to best serve each family. We hope you can join us for this special event to connect with other families, have a ton of fun and experience the love of Jesus.
---
CLUB TIME & LOCATION
10391 Old St Augustine Rd
Jacksonville, FL 32257
6:45 PM (Club program lasts about 75 minutes and will be Monday – Thursday evenings)
From 295
Go North on Old St Augustine Rd. After the intersection of Hartley & Hood Rd, parking is located in front of our coffee shop, The Table, which will be on your right. Just past the Gate Gas Station. (Park at the Table, we will be next door: room E2)
---
Registration is not required but we will have pre-registration to help check-in on the first day go quicker. This is a family event, we request a parent or guardian attend, drop-off not available. We look forward to seeing you!
---