When We Meet
Thursday @ 7PM
Sunday @ 9AM & 10:45AM
Livestream Sundays @ 9AM (replay is shown at 10:45AM).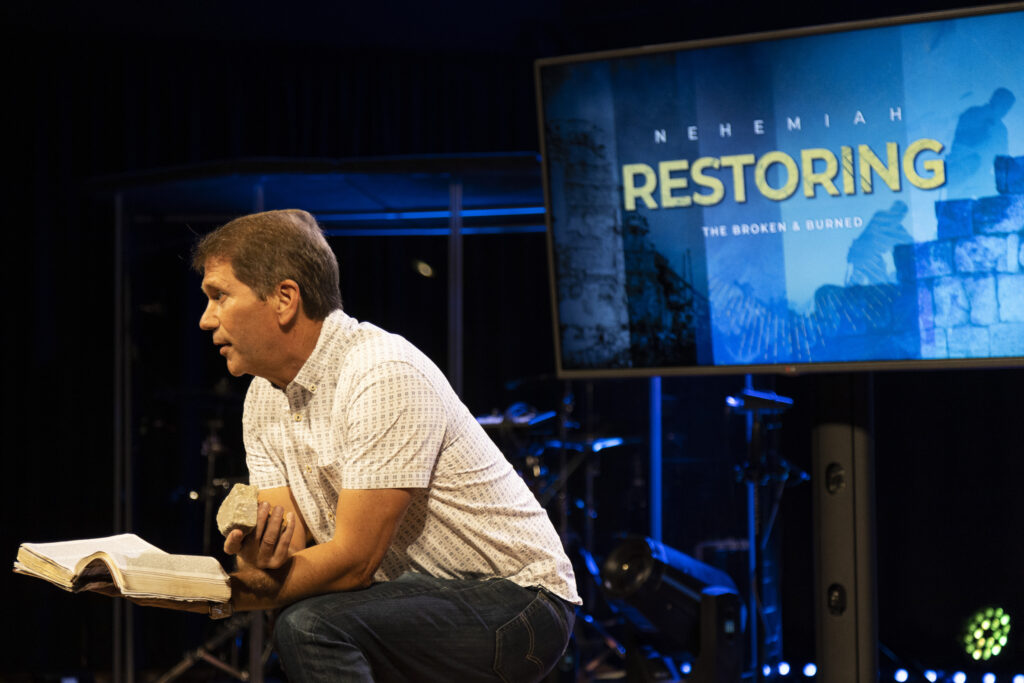 Bible Teaching
We seek to grow fully devoted, spirit empowered Christ followers.
We are fully committed to the teaching of the Word of God in our weekly worship service in a way that is accurate, clear and relevant. Each worship service you can expect to experience expository teaching of God's Word, which simply means to reveal the meaning or purpose of the writing being studied.
---
Contemporary Worship
The CFC Worship Team leads our church family to Remember, Retell, and Respond to the Gospel of Jesus Christ through a contemporary style. Whether it's contemporary songs or traditional hymns, our team intentionally selects music that reflects the heart of Christ and Biblical truths.
---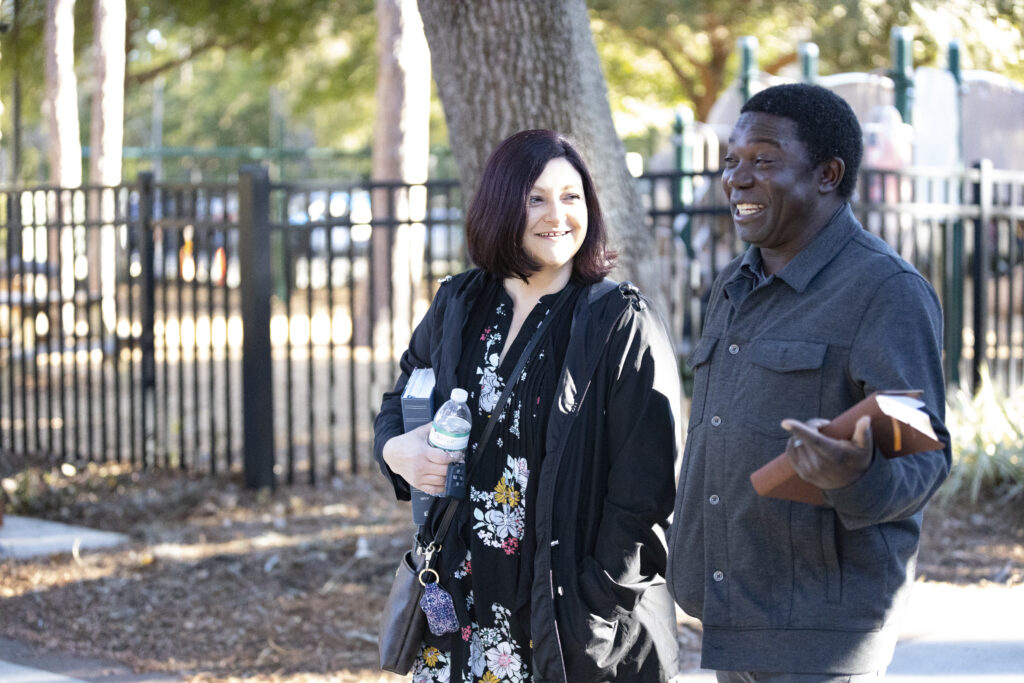 Plan Your Visit
Our desire is for you to experience the love of Jesus Christ in a personal way through the worship, teaching and community. Below you will find information on parking and our services. If you have any questions, we would love to hear from you. Contact us at info@cfcjax.com or 904-262-3000.
Directions & Visitor Parking
10391 Old St Augustine Rd
Jacksonville, FL 32257
From 295
Go North on Old St Augustine Rd. After the intersection of Hartley & Hood Rd, visitor parking is located in front of our coffee shop, The Table, which will be on your right.
When you enter The Table, a greeter is available to welcome you and answer any questions! We look forward to meeting you and invite you to stop by Guest Services on your way to the service.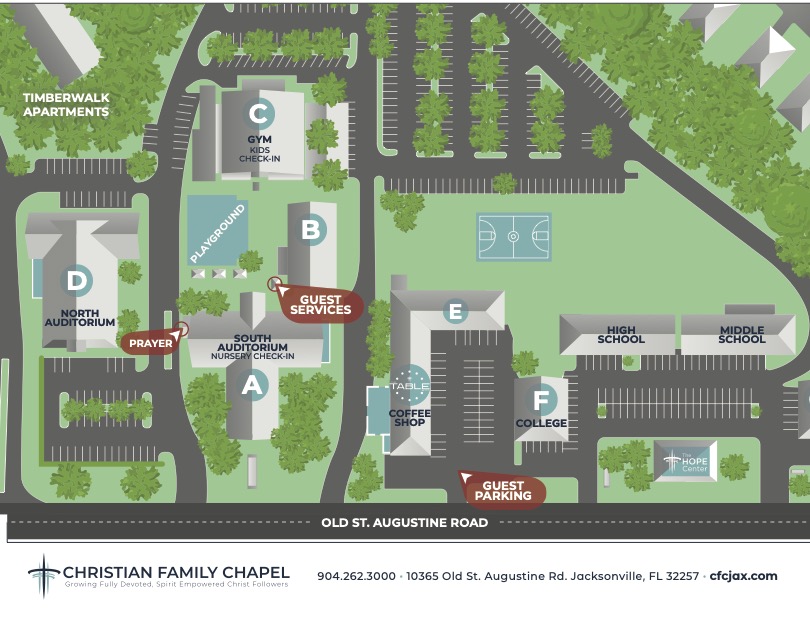 Campus & Services
On our campus map you will notice we have two auditoriums. The Lord has graciously chosen to grow our church family and to accommodate that growth, we use two auditoriums each Sunday. One serves as the live venue for teaching and the other we project the teaching on a large screen. Both venues have live worship.
Thursday
7PM – Live worship and teaching in the South Auditorium.
Sunday
South Auditorium
9AM – Live worship and teaching. (Portuguese Translation Available. Stop by Guest Services before service.)
10:45AM – Live worship each week and live teaching rotates between the 2 auditoriums.
North Auditorium
9AM – Live worship and video venue for teaching.
10:45AM – Live worship each week and live teaching rotates between the 2 auditoriums.
Livestream
Our livestream is Sundays @ 9AM and the replay is shown at 10:45AM.
Click here to join the livestream. Make sure to say hello in the chat!
Have Kids? Awesome!
We have Kids Ministries available on Sunday morning. On Thursday evening we have childcare for ages 0-4. Click Here for details.
Sunday Kids Ministry (infant – 5th grade)
Register your kids before you arrive!
On Sunday come see us at the Kids Ministry Booth by the playground to check-in.