When We Meet
Thursday @ 7PM in the South Auditorium
Childcare available for ages 0-4.
Sunday @ 9AM & 10:45AM in the South and North Auditoriums.
Full Children's programing available, nursery – 5th grade.
Student ministries are also available on Sunday.
LIVESTREAM Sundays @ 9AM and the replay is shown at 10:45AM.
---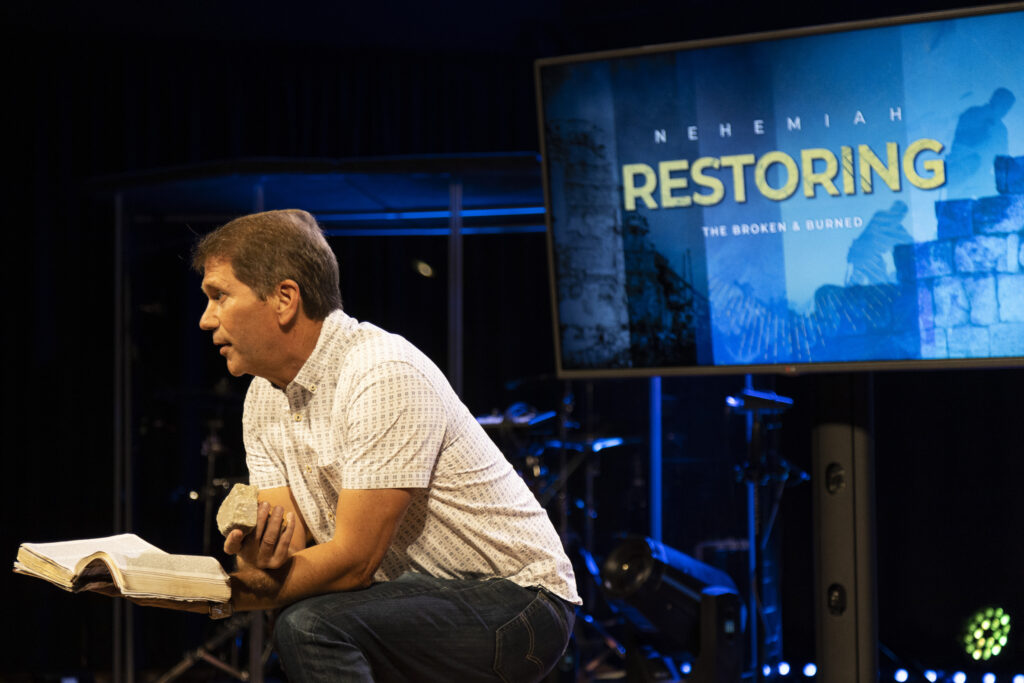 Bible Teaching
We seek to grow fully devoted, spirit empowered Christ followers.
We are fully committed to the teaching of the Word of God in our weekly worship service in a way that is accurate, clear and relevant. Each worship service you can expect to experience expository teaching of God's Word, which simply means to reveal the meaning or purpose of the writing being studied.
---
Contemporary Worship
The CFC Worship Team leads our church body to Remember, Retell, and Respond to the Gospel of Jesus Christ through a contemporary style. Whether it's contemporary songs or traditional hymns, our team intentionally selects music that reflects the heart of Christ and Biblical truths.
---
Plan Your Visit
Driving Directions & Visitor Parking
10391 Old St Augustine Rd
Jacksonville, FL 32257
From 295
Go North on Old St Augustine Rd. After the intersection of Hartley & Hood Rd, visitor parking is located in front of our coffee shop, The Table, which will be on your right. Just past the Gate Gas Station. When you enter The Table, a greeter is available to welcome you and answer any questions! We look forward to meeting you and invite you to stop by Guest Services on your way to the service.
Campus Map