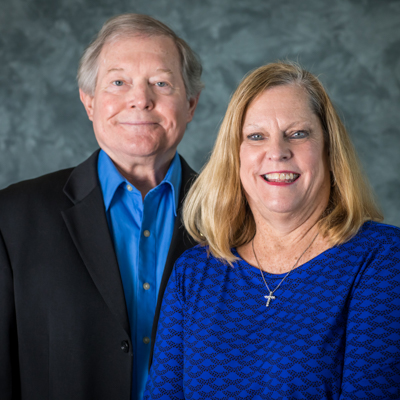 MINISTRY FOCUS
The mission of Compass is equipping people worldwide to faithfully apply God's financial principles so they may know Christ more intimately, be free to serve Him and help fund the Great Commission. Our focus is to teach people primarily through relationship-driven small group Bible studies, modeled after the example of how Christ taught His disciples. Jim serves as the Executive Director for Compass-finances God's way Florida.
Compass utilizes the small group study format to reach people in every economic, cultural and social stratum primarily through churches and para-church ministries. The initial two Bible studies developed by Compass are Navigating Your Finances God's Way, a nine week, high accountability study, and Money and Marriage God's Way, a six week study. Additional resources are being developed to minister to those who have been blessed with significant resources, help people organize their estate based on biblical principles, and to address the needs of those living in the inner city. In order to be relevant to the younger generation, Compass will utilize the internet for on-line studies, training webinars, as well as making resources available as smart phone apps.
The vision of Compass is to see everyone, everywhere faithfully living by God's financial principles in every area of their lives. In Matthew 6:24, Christ warns us that we cannot serve two masters; it's either God or money (mammon). Materialism and the love of possessions rob us of the opportunity to enjoy true intimacy with our Lord. When we're under the grip of materialism, we worship the lord of things, which never brings long-term contentment or satisfaction. Our vision is to see that the followers of Christ make Jesus the Lord of their lives, once and for all. Because we never know what will happen in the future, we, as believers, need to have our own financial house in order to withstand the storms of life and be ready and prepared to assist those in need. An effective understanding and application of God's Word will help us defeat materialism which will produce a closer walk with the Lord. This is our call and passion.
FRUITS FROM OUR MINISTRY
God has called Compass to reach 30 million people in the United States and 300 million people worldwide with these principles by September 2015. By our best calculations, we have reached 20 million people in the United States, since our founder Howard Dayton received this calling from God in the late 1990's. My role within the ministry, by focusing on the state of Florida and the extreme SE US, is to reach another 1.2 million people over the next few years. I cannot do this alone, but must recruit and train teams of people with a similar passion and calling to accomplish this God-sized vision.
PRAYER REQUEST
A volunteer for ministry administrative assistance.
Pray that the Lord would expand our sphere of influence within the Body of Christ.
We need someone to serve the Marketplace with the Business God's Way study.
Pray for Jim's health and that his neurological condition would be healed or controlled, allowing him to effectively and consistently communicate the Compass message in person.
Praise God for the many people who have willingly transported Jim to and from meetings and appointments.
Call to Christ
Both of us accepted the Lord as our personal Savior as teenagers.  We started attending Christian Family Chapel in 1987 and were married here in 1988.  In January of 1990, we were asked to participate in a Crown Financial Ministries small group study and it changed our lives. We began volunteering for Crown locally, and in January 2002, the Lord called us into full-time ministry with Crown.  From 2002 to 2010, we served in various capacities.  Jim was the Area Director for NE Florida initially, and later became the Regional Director for the South US.  Christy served as his administrative assistant on a part-time basis.  In late 2010, after much prayer and counsel, Jim resigned from Crown to begin Compass-finances God's Way Ministries of Florida, an affiliate of Howard Dayton's ministry, Compass-finances God's Way, Inc.