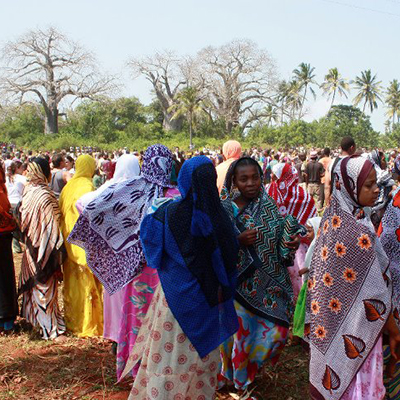 MINISTRY FOCUS
Muslim Ministry & Mobilization: Here and Around the World
With love and respect, this young woman invites Muslims to follow Jesus both here in Jacksonville and around the world! Having lived and worked among the unreached in East Africa, she uses her experiences and stories of God at work to recruit, train, and send more laborers to the harvest field
OUR PRAYERS
Pray that she would continue to grow in the grace and knowledge of the Lord.
Pray that God would give her attentiveness to opportunities to proclaim Jesus to her Muslim friends and neighbors. Pray for boldness in those interactions.
Pray that the Lord of the harvest would raise up more laborers to go to the harvest field. (Join her in praying Luke 10:2 at 10:02 every day!)
Pray that the Lord would give her wisdom as she recruits and trains more laborers to be sent out.
Call to Christ
This young woman grew up at CFC and placed faith in Christ at a young age- she understood He was the way and the truth.  It wasn't until her sophomore year in college, however, that God began to open her eyes to the truth that He is also the LIFE- God living in and through her, enabling her to do His work!
Call to Missions
In 2011, God used a Perspectives course to open this young woman's eyes to the BILLIONS of people around the world who have no access to the gospel. She believed God might be asking her to take the gospel to those people, and during a vision trip to East Africa in the summer of 2011, God confirmed this calling on her life through Romans 10:13-15. As she wrestled with the Lord about leaving her family whom she loved, He led her to Matthew 10:37, after which she surrendered her family and her future to the Lord. She has been using Education as a platform to invite Muslims to follow Jesus ever since- whether she crosses borders and cultures to get to them or whether the Lord brings them to the United States as refugees.