Our desire in the Middle School Ministry at CFC is to grow fully devoted, spirit empowered Christ following students. We meet in the Locker Room (Middle School Room) for bible study, games, crazy fun and more games!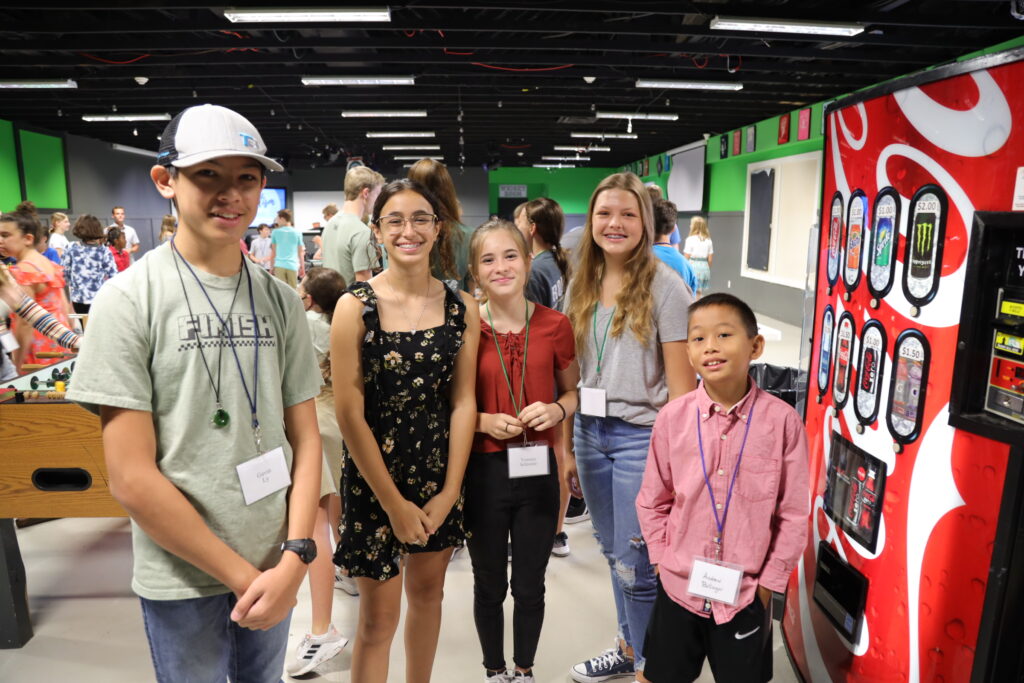 ---
Sunday Mornings
Middle Schoolers gather every Sunday morning from 9:00-10:15AM in the Locker Room on CFC's campus for time of studying God's Word.
We want our students to grow in their knowledge and application of the Bible. We bring the best Bible teachers we can find to train our students. Each week, students learn as they sit at tables with other students and a caring adult leader. The training is presented in a fun, engaging style and then the students discuss what they learned at their tables, and how they can make application from what they've learned in their life during the coming week.
---
Wednesday Nights
If you're looking for a fun time…CFC Middle School is where you need to be on Wednesday Nights! It's HIGH IMPACT! We meet at from 6:30-8PM to play games, connect with friends and be introduced to Jesus.
We want our middle school students to have a fun environment that they can bring their friends to introduce them to our youth ministry and to Jesus. It seems the universal language of middle school students is FUN! Fun is what happens on Wednesday Nights at CFC with our middle school students. We throw lots of balls at each other, play games, laugh, give out prizes, and share a short lesson from the Bible. Wednesday Nights is the most fun place to be for a middle school student in Jacksonville!
---
Real Life Groups
Real Life Groups meet on Sunday nights and are designed to help students, make connections, be held accountable and grow in their faith.
Real Life Groups are a semester long program that meet from 5:30PM – 7PM on Sunday. We meet in the Locker Room on the CFC Campus. Sign up under Upcoming Events section below.
Becoming a fully devoted, spirit empowered, Christ follower is a long process with ups and downs. Real Life Groups are small groups of students with the intention to grow in their faith. Real Life Groups are a time of Bible study, prayer, fellowship, accountability and fun. Groups are divided into 5-8 students of the same gender. Each group is assigned a caring adult leader that guides their time together.
---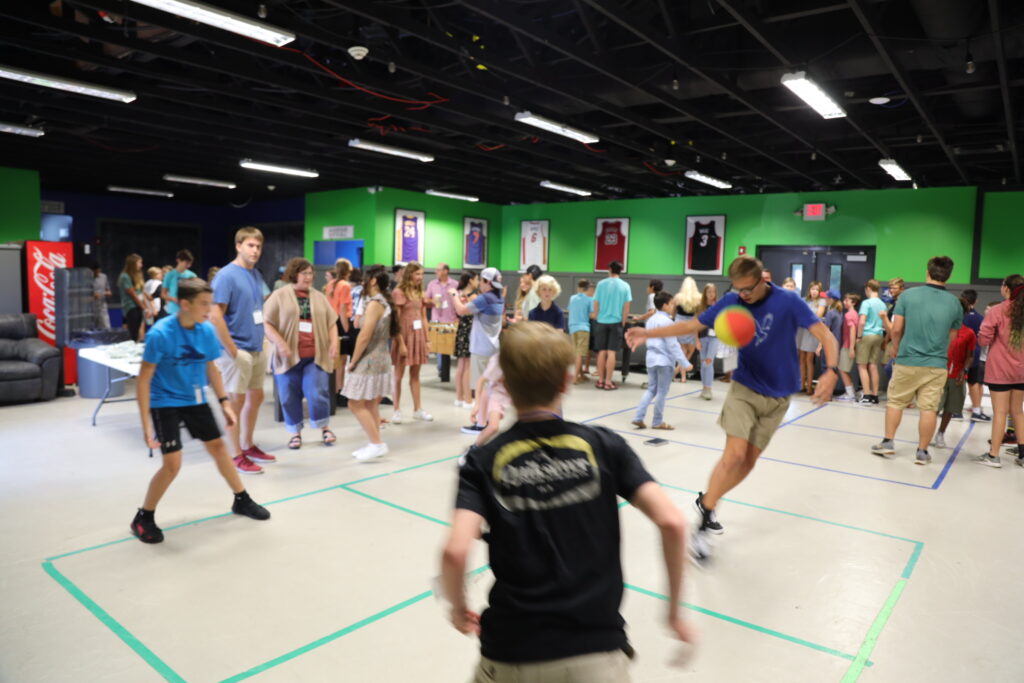 Upcoming Events
---
Real Life Groups
Spring semester of Real Life Groups begins January 22!
Register by 1/8 for $20. Later registration will be $25.
Remaining meeting dates:
March 19, 26
April 2, 23, 30
May 7
---
CrossVenture
March 13-17
The perfect introductory mission camping experience for 6th, 7th, and 8th graders at JAARS in Waxhall, NC. Discover what part you play in God's plan for the nations as you live and learn about missions in this remote and rustic setting. Open to middle school students who did not attend last year. Space is limited.
Cost:
$145 though 2/15
$165 – 2/16 through 3/15
Depart: Monday, 3/13, 5AM from the Locker Room.
Return: Friday, 3/17, by 5:00PM to the Locker Room.
---
Insane Insomnia
May 26-27
A FULL NIGHT OF INSANE MIDDLE SCHOOL FUN! Students and leaders celebrate graduating 8th graders with a whole night running from activity to activity around town.
Begins and ends at the Locker Room. Food and Fun provided!
Details to come.
Gym Jam
June 3 – 5:30-8PM in the Locker Room
Gym Jam is a BIG WELCOME to CFC Middle School for rising 6th graders and their parents. There will be dinner and games and important middle school ministry information! If childcare is an issue, siblings may attend. There is a small per person fee to cover food costs. Kids 3 and under eat free!
Register by 5/25 – $4 per person
Register 5/26-6/1 – $5 per person
Out2B
June 19-21
Guest speaker Charles Covington teaches how to be more like Jesus. Students implement with service projects in the afternoons. Overnight and day only options available. More information coming soon.
---
Power Up Club
July 17-20
---
Extreme Excursion Fall Retreat
August 25-27