Our desire in the Middle School Ministry at CFC is to grow fully devoted, spirit empowered Christ following students. We meet in the Locker Room (Middle School Room) for bible study, games, crazy fun and more games!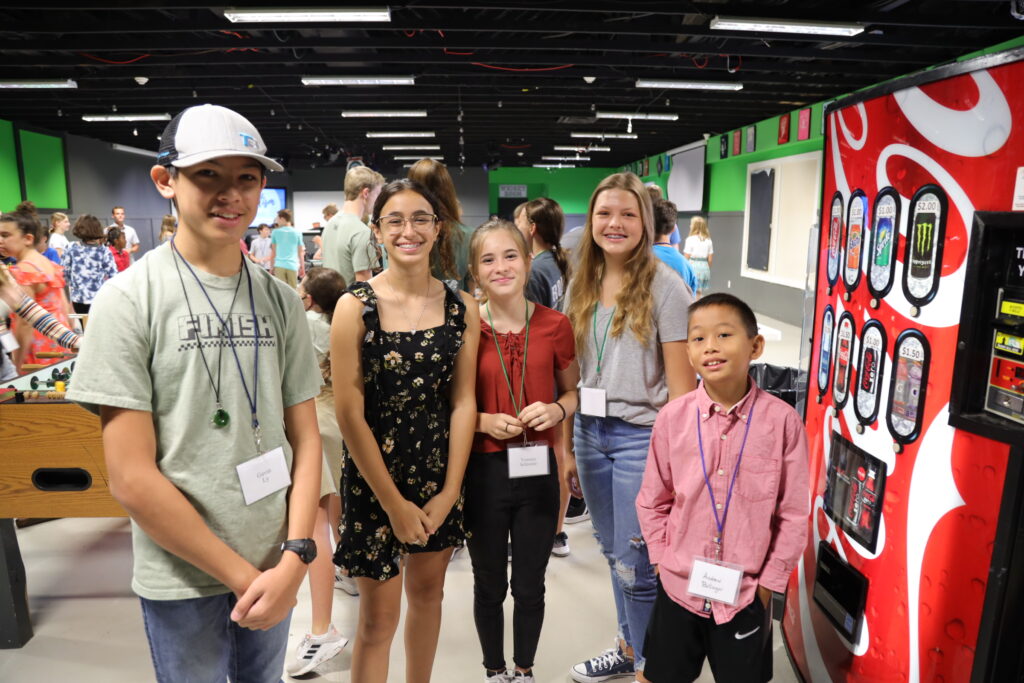 ---
Sunday Mornings
Middle Schoolers gather every Sunday morning from 9:00-10:15AM in the Locker Room on CFC's campus for time of studying God's Word.
We want our students to grow in their knowledge and application of the Bible. We bring the best Bible teachers we can find to train our students. Each week, students learn as they sit at tables with other students and a caring adult leader. The training is presented in a fun, engaging style and then the students discuss what they learned at their tables, and how they can make application from what they've learned in their life during the coming week.
---
Wednesday Nights
If you're looking for a fun time…CFC Middle School is where you need to be on Wednesday Nights! It's HIGH IMPACT! We meet at from 6:30-8PM to play games, connect with friends and be introduced to Jesus.
We want our middle school students to have a fun environment that they can bring their friends to introduce them to our youth ministry and to Jesus. It seems the universal language of middle school students is FUN! Fun is what happens on Wednesday Nights at CFC with our middle school students. We throw lots of balls at each other, play games, laugh, give out prizes, and share a short lesson from the Bible. Wednesday Nights is the most fun place to be for a middle school student in Jacksonville!
---
Real Life Groups
Real Life Groups meet on Sunday nights and are designed to help students, make connections, be held accountable and grow in their faith.
Real Life Groups are a semester long program that meet from 5:30PM – 7PM on Sunday. We meet in the Locker Room on the CFC Campus. Fall 2022 dates coming soon! Registration will open in the Fall.
Becoming a fully devoted, spirit empowered, Christ follower is a long process with ups and downs. Real Life Groups are small groups of students with the intention to grow in their faith. Real Life Groups are a time of Bible study, prayer, fellowship, accountability and fun. Groups are divided into 5-8 students of the same gender. Each group is assigned a caring adult leader that guides their time together.
---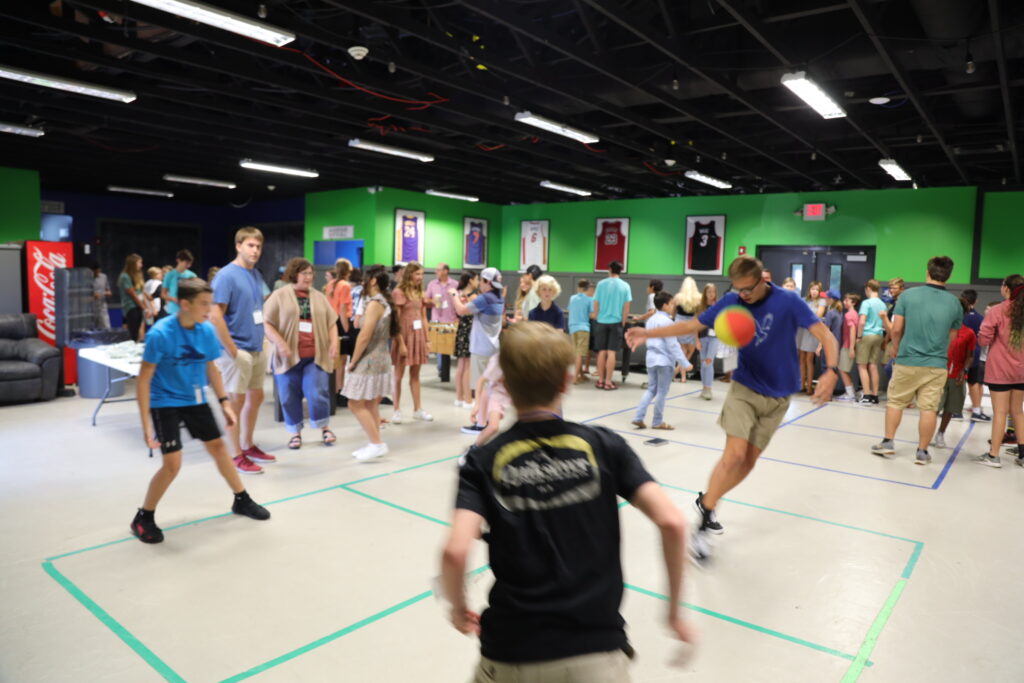 Upcoming Events
July 6: Wild Adventures
July 10: DAB – 6th grade
July 15-17: PUC Boot Camp
July 18-21: Power Up Club
July 24: Power Surge
Aug 12-13: Cross Training
Aug 26-28: Extreme Excursion
DAB (dinner at Bill's) for 6th graders
July 10, 5pm – 7:30pm
6th grade students have dinner with Bill and leaders at Bill's house
Sign up so we know how many to expect!
---
WILD ADVENTURES DAY TRIP
July 6, 8am – 10pm
$55
Limited seats
---
Cross Training
Science and Faith: middle school students get equipped to hear about evolution. Teaching by Matt Blythe.
August 12-13, The Locker Room
Friday, 8/12: 6pm – 9pm (snack provided)
Saturday, 8/13: 8:30am – 12pm (light breakfast provided)
Cost: $10 – register by 7/17; $15 register 7/18 – 8/10
---

Extreme Excursion Fall Retreat
Bible training and fun with new and old friends fill this three day event at North Florida Christian Camp in Keystone Heights, Florida.
August 26-28 (starts Friday at the camp at 6pm and ends Monday at the camp at 1:30pm)
24 hour FLASH SALE: – $100 – begins June 15
Early Bird: $115 – June 16-July 6
Regular Registration: $125 July 7 – August 3
Later Registration: $140 August 4 – August 21
Students may also add the following: church van transportation to and from the camp ($20), Giant Swing activity ($10), and/or Zip Line activity ($7.50).
Get More Details and Register (for button with link)